Services is Upto mark always. We using Centrex in our all branches and very easy to contact with all the branches. We request to connect that please arrange to give some other solutions for our no feasible branches.
Good services. As we are very satisfied of response from connect people and very convenient to interact with all the branches.

Very Satisfied from the services as we using PRI / DSL / and leased line also. Very good services with ZERO down time. Happy with account management. On time response we received from concern connect team.
I am fully satisfied with customer service of Connect. I feel that its service is better than anybody else's in the market.

I have been using Connect services for the past 3 years, and my experience has been very good. I have always received timely service for any grievances. I also get door step service for bill payment, which is only provided by Connect. My business has blossomed because of Connect.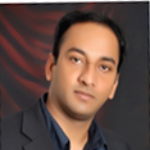 Connect have come across with the reliable products & innovative solutions that have not only helped in patient care but also in our administrative and operational capability.